Analyse Resume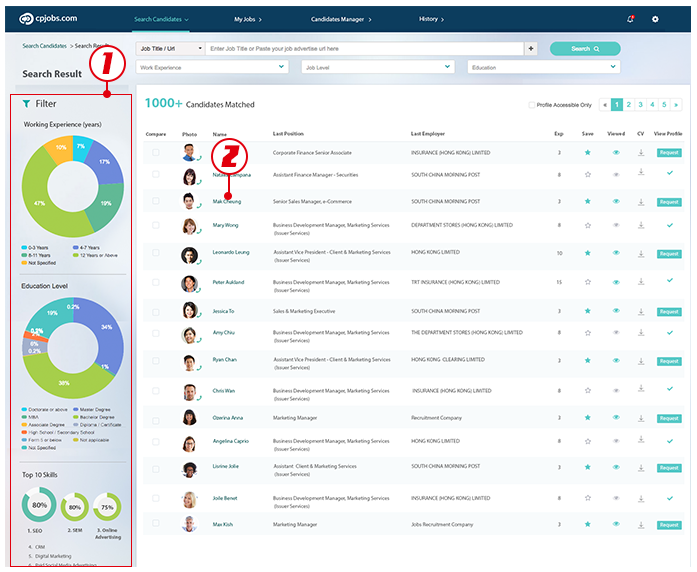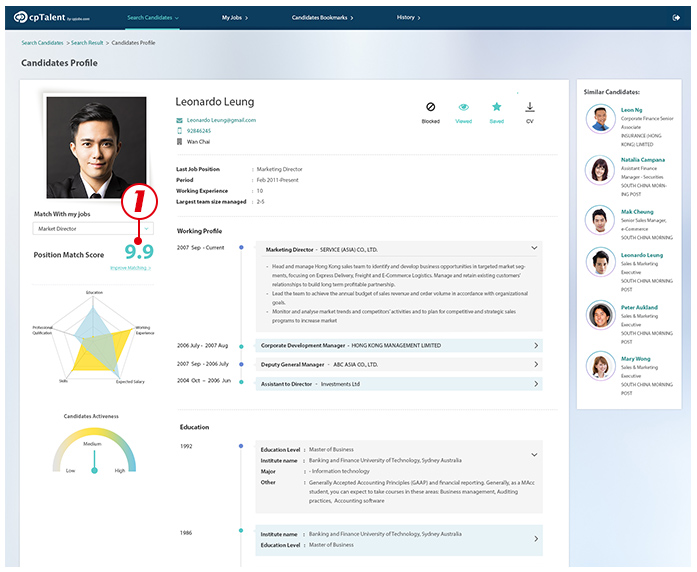 On Search Result page:
Aptitude Chart :
The Aptitude Chart is your digital resume analyzer to easily capture the candidate's qualifications at a glance. Discover your search result on the chart by Work Experience, Education Level and Top 10 Skills. You can click on the legend to filter your result.
View Profile:
Click on Candidate's name to view profile
Compare Candidates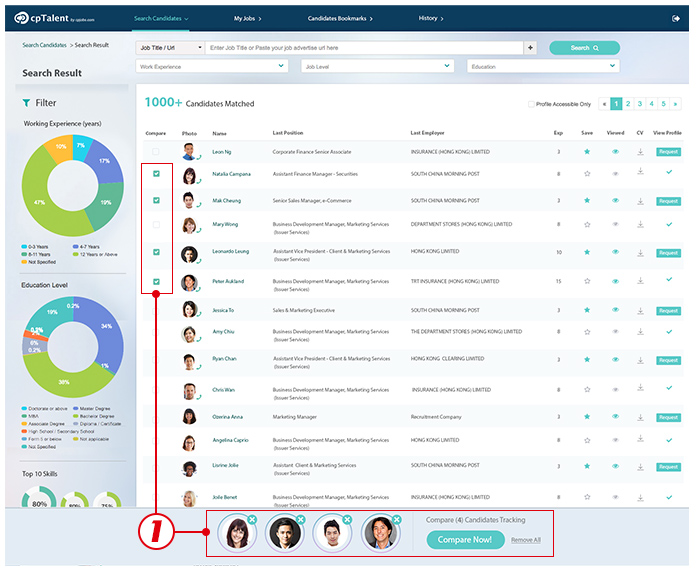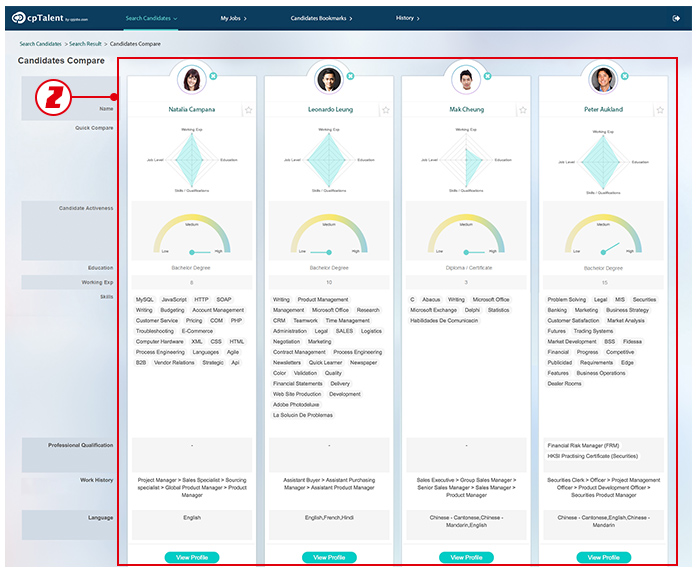 You can shortlist and compare up to 4 candidates' profiles on one screen. Choose max. 4 candidates and click Compare Now! to proceed.
You can have a quick profile comparison on the selected candidates with their Aptitude Chart and Candidate Activeness. The higher is the activeness, the higher is the chance you will get a reply quickly from the candidate.